Harry Potter Fanart
Harry Potter or shall we say HP, is so famous, it is not at all shocking that the internet is flooded with Harry Potter Fan Art (and other famous characters like Ron Weasly, Hermione Grange, Malfoy and Luna Lovegood). Fans depict Harry Potter's magical world in their different artful expressions and use it to break the barriers of racism and other forms of discrimination.
In this blog post, we are sharing (clean) Harry Potter fan art that is wondrously liberating and makes you fall in love with the artists for giving us such a wholesome perspective of the HP world. Use the source links if you want to explore more work of the artists. Racebending & genderbending, it is empowering! Enjoy!! You will love them!!
The whole story in one shot
Cheers to new friendships
The fun school days
Bertie Bott's Every Flavour Beans & the happy trio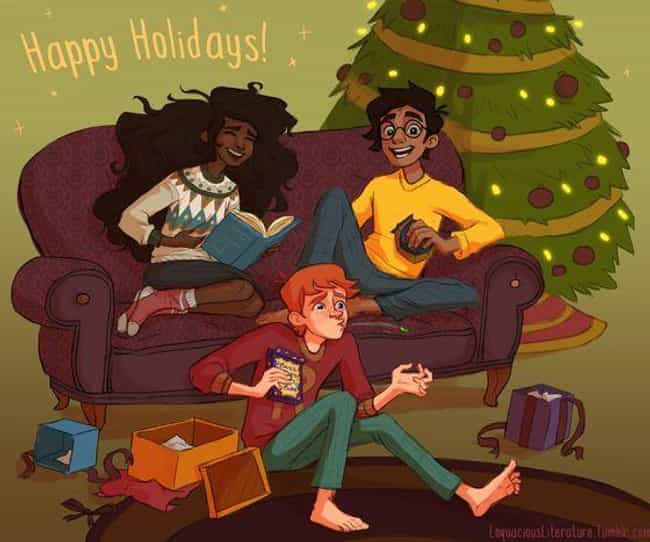 Pssst! Guys wake up! Oh, let it be. Hermionie is too engrossed to notice
Love lives on...
The chosen one - The boy who lived
Dumbledore's pet phoenix
One of their Mottos: Inspire Young Wizards
Photo: loquaciousliterature/Tumblr
Harry in his Quidditch Uniform
History of the four houses of Hogwarts in one shot
Hermione Ponytails' look is awesome
Hermionie knows where she belongs. Never leaves an opportunity to show that
The last puzzle - the three brothers
The Marauders' Mischief is in the air
Halloween at Hogwarts!!
Supporting SPEW
(Society for the Promotion of Elfish Welfare)
The village
Fashionista Hermionie
Harry All Grown Up
The Golden trio and Luna Lovegood
A future of happily ever after
Hermione's word is law
Harry and Hedwig
Azkaban
Hagrid's love
Harry a few seconds away from the Golden snitch
Ron's home – the Burrow
Last but not the least, Mr. Dumbledore